Pastor Phil Newby
Senior Pastor
Pastor Phil and his wife, Pam, met as part of a college singing group and have been singing together ever since! Pastor Phil was 19 years old when he first started working with youth groups after being called into ministry.
Pastor Phil and his family moved to Miles City in 2002 when he was hired as our Associate Pastor. After several years, he also became our Worship Pastor as well. In September 2019, Pastor Phil was elected to step up and become our Senior Pastor after Pastor Jerry Coon retired from the role.
Pastor Phil said that the best part of all 40 years of ministry has been being able to serve together with Pam. He is proud of their three children and five grandchildren, and other than spending time with them, Pastor Phil and Pam enjoy movies, game nights, and taking on a few home projects.
My passion is to teach God's Word, to make disciples of Jesus and to equip others to do the same. Philippians 1:21, 2 Timothy 2:1-2."
Pastor Phil has never stopped studying and learning about the Bible. He currently has his A.A. from Southeastern Bible College, his B.S. from Tennessee Temple University, and his M.A. and M.Div. from Luther Rice University. He is currently working on his Doctorate of Ministry from Luther Rice University.
Pastor Dan Lutz
Pastor of Discipleship/College & Career Ministries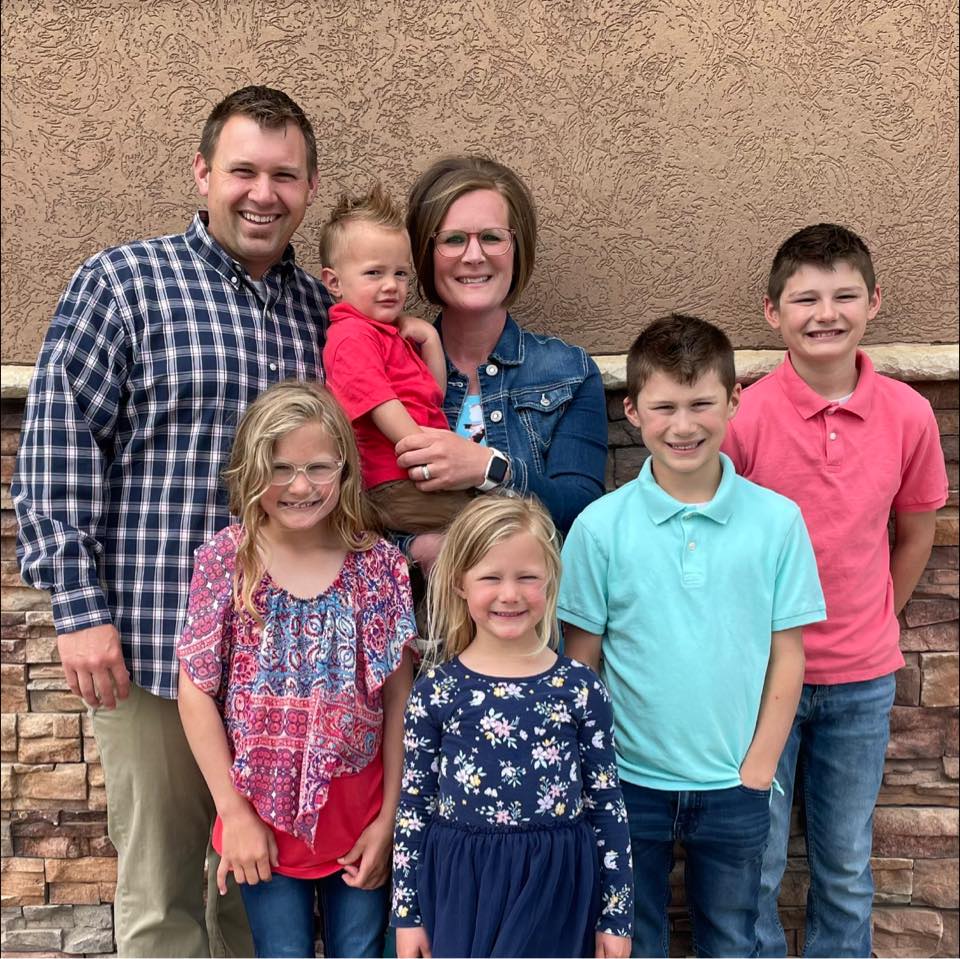 Pastor Dan and his wife, Elizabeth, officially met in Algonquin Provincial Park, Ontario, when she was a senior in High School and he was a junior in college. They started dating in 2005 and dated for two years before they got engaged. They have been married for 13 years, and have five children: Wesson, Jase, Ava, Macie, and Barrett.
Pastor Dan, who grew up as a pastor's kid himself, felt called to ministry for a long time. He wasn't sure he wanted to go into full-time ministry, but through the encouragement of family and friends, he released control of his life to God and hasn't looked back since. As a former Youth Pastor, Pastor Dan has loved seeing the lives of his students change and has been blessed to see them continue to live for God through college and beyond.
Pastor Dan loves to serve God in all aspects of his life.
Everything that I do flows from my love for God and the gifts and abilities that God has given me. I enjoy anything to do with hunting or fishing, working on vehicles, spending time with my wife and kids, random Taco Bell runs with college students, lawn mowing, and connecting with people."
In his current role as our Pastor of Discipleship/College & Career Ministries, Pastor Dan is able to reach young adults after they graduate high school and help them find a place in the church after they leave the youth group. Pastor Dan also leads our Small Group Ministry, and College Bible studies just to name a few.
Pastor Dan received his B.S. in Bible from Clarks Summit University in 2007.
Pastor Jerry Coon
Visitation Pastor
Pastor Jerry and his wife, Becky, came to Miles City with their children Mike and Matt in 1974 to see if God was leading them to start a new church here. Jerry and Becky, who met at Prairie Bible Institute in Alberta, Canada in 1966, sensed that Christians here desired to start a church that would reach out to the community. God called their family here, mobile home included, and they began Grace Bible Church with a handful of committed believers in 1974.
Pastor Jerry and Becky have seen the fruits of many of their labors while ministering here at Grace Bible. They started our after school program, 3-in-1, and our VBS summer program, 3-in-1 Bus Club. Their passion to reach children has been evident with their success in building a strong youth program at Grace Bible Church.
After 45 years of leading Grace Bible Church, Pastor Jerry stepped down from the Senior Pastor position and became our Visitation Pastor in September 2019. In this role, Pastor Jerry and Becky lead our Cornerstone group for those who are 55 and older, and they connect and minister to people who are sick or cannot come to the church.
Pastor Jerry and Becky have been faithful in their ministry to the people of Miles City for many years and continue to serve in this new capacity.
Cathie Bastian
Secretary
Cathie grew up in Kinsey, MT and graduated from Custer County District High School. She has been married to her husband, Jim, for 48 years, and they have 7 children and 17 grandchildren!
Cathie loves working at Grace Bible, reading, going on driving adventures with Jim, and enjoying any little person who comes to see her. While Jim works at Reynolds grocery here in Miles City, Cathie serves as our church secretary.
She also serves at Grace by being a mentor mom for our MOM group and one of our ladies' Bible studies.